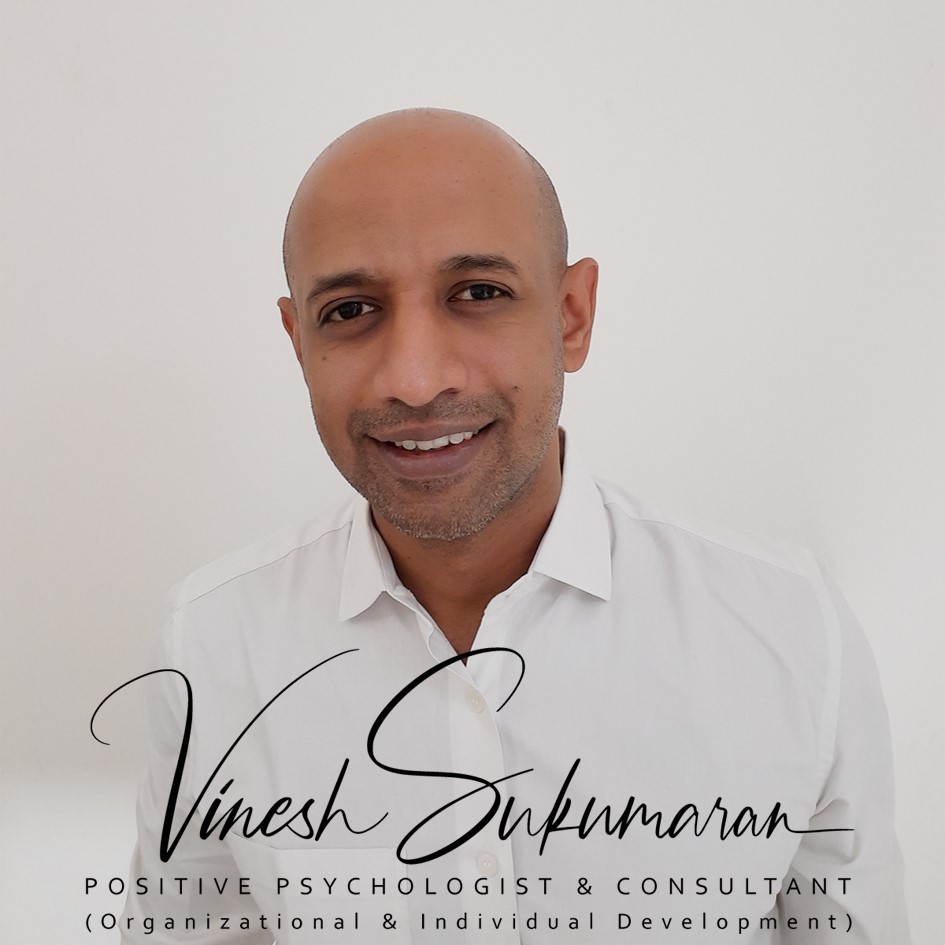 Vinesh Sukumaran is a Positive Psychologist whose clientele includes corporate organizations and leaders seeking to perform at an elite world class level. He brings in unique perspective and impressive results as a Consultant for Organizational & Individual Development.
At the heart of his work is one of the most remarkable human and organizational qualities called Authenticity. The quality of being and doing things in agreement with your true self. Being real or genuine if you like. He is known as the Executive Coach of choice for CXO's and leaders from various industries and is a sought-after consultant and trainer for large corporations.
People from across the world seek him out for his expertise in positive behaviour development and leadership development through the applications of positive psychology. He is known as a consultant who can produce results for clients through structured training, coaching or consulting interventions. He has consulted with several of the Fortune 500 companies like Coca Cola, Hewlett Packard, Boeing, NetApp, Microsoft, Mercedes Benz, etc. and coached senior leaders from various fields. He has trained or coached over 20000 people till date from various walks of life.
Vinesh has written a few hundred articles on positive and leadership behaviour and his book "From Behaviour To Wellbeing" aims at living a good life through behaviour change. For his book, he is compared to Pulitzer prize-winning reporter and best-selling author Charles Duhigg. He is a guest faculty with the Indian Institute Of Management, Bangalore for several years and is also a member of the Forbes Coaches Council. He is also on the expert panel of Forbes.com.
Vinesh has a Masters Degree in Psychology from the University of Missouri, U.S.A. where his work was based on the applications of Positive Psychology and Sports Psychology for better Coaching, Leadership and Performance. He is an official member of the International Positive Psychology Association and the Greater Good Science Centre in USA. Vinesh has conducted programs in various countries, like Japan, Malaysia, Singapore, Sri Lanka, France and many others.
He has various other interests like Art, Juggling, Bike Rides, Blues Music, the Zen Philosophy and has been following a path of Meditation for over 2 decades.